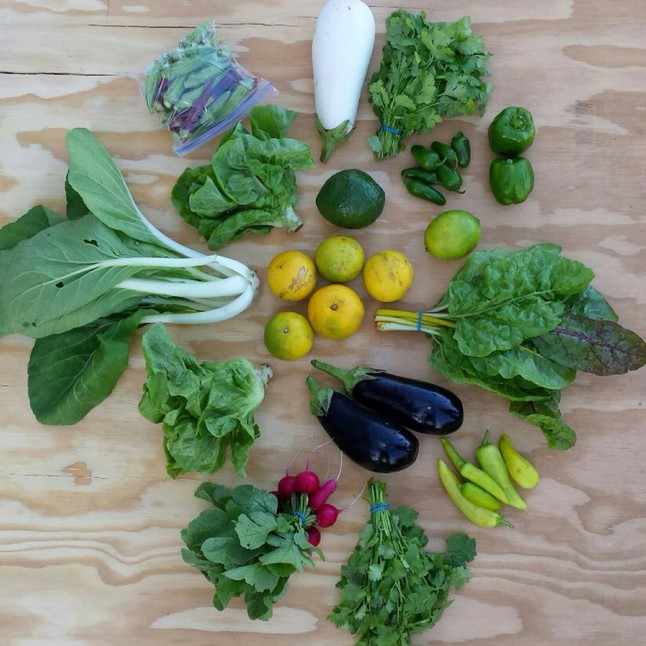 Join our CSA! By doing so, you can have access to a weekly supply of super fresh Certified Organic Locally Grown vegetables. "Share" boxes will contain a variety of 8 to 10 vegetables each week. Share box contents will change with the seasons. Click here to see list of crops grown during the seasons.
We have lots of CSA Share options for you to choose from. You can choose to try it for a month and order your veggies on a monthly basis. Or you can choose to sign up for the entire season which runs up to May 12. And you can choose to receive a box every other week (biweekly) or every week depending on how much you consume.
Complete, Sign, and Email the CSA Agreement. And Choose between two payment options.
You can either mail a check or Click Here to Sign up at our Online Store. Receive a 3% discount with check payments.